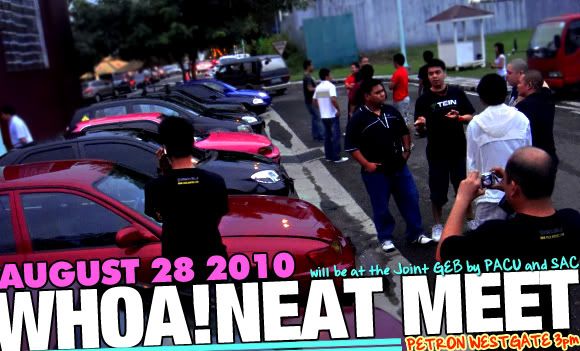 PACU(Paranaque auto club) and SAC (South auto club) will have a joint GEB on August 28,2010 you can be there by 3pm guys at Minerva!!WHOA!NEAT will be there and cover that event and YES!! of course we are going to shoot their kick ass cars..holla at them and show support!!
hey newbie! (who wants to be a member of em clubs) why don't you drop by instead of watching that twilight saga on you room...you can go to their website for some details here you go
http://www.pacunite.org/
http://sacph.freeforums.org/index.php
a lil preview for em PACU and SAC GEB meet!!