Two weeks ago the neatcrew came up with an idea to give credit and respect to those who has low rides throughout the Philippines. Maybe it for performance or just simply to look good. Now since the Philippines is known for speedbumps we are limited to really go low on the streets especially the ones who use it for daily driving correct? now for some of us that has a lowered car as they call it we develop a skill which is "SIETE" meaning entering the speedbump sideways to prevent scratches underneath the car or for others just to simply make it from point A to B. This sticker is applicable only for those who do the siete on the speedbumps or humps as we call it here.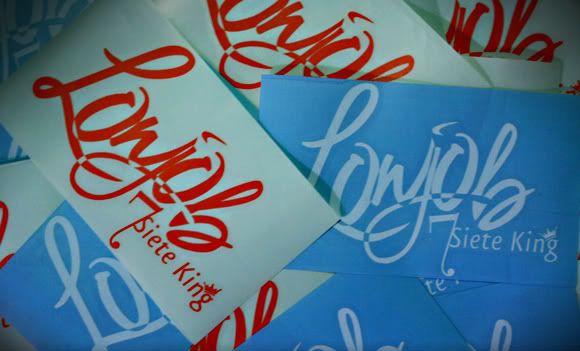 Right now we have 2 colors a white computer cut and an orange one just for the fun of it!!
we are selling this one for 100 pesos per sticker and is available at KVG autogrooming you can drop by so you can meet some of the neatcrew (coffee will be on the house) and we will see if that car of yours is doing some serious signatures on the speedbumps haha!! but we are still open for some shipping although you have to email us at whoaneat@yahoo.com.ph
if that car of yours is a legit SIETE KING!! Shipping fee is not included so we will just email you guys back if your car is worthy to be a SIETE KING! Help! Support us this is for our Future NEAT MEET!!
WHITE:13pieces
ORANGE:19 pieces
100 pesos
So a bunch of you emailed us where the shop is located to get those stickers and let us check
your ride height here is the shop map! I repeat 3in1 kopiko brown coffee will be on the house!
haha
For those who want it to be shipped send us first your pictures at whoaneat@yahoo.com.ph
it'll be first come first serve basis for this one