How often do we see a BMW rollin ROYGBIV in the streets? well this BMW right here by Sandy de Guzman of Unique Autowerkes is not your usual gray, silver, black or white that we see cruisin around town, this one he loves it yellow! I know some of y'all might ask or think "why yellow?", well to give you a lil' education, BMW really have yellow color as their standard paint though very rarely to see,this one is custom yellow. But we're not stopping here yet! what makes this bimmer really stand out among the rest is not really about how flashy he is, how much it/he has in it, nor how much he've spent on it, but how much he seems to got it right, got it clean, simple, brilliant and definitely Neat with the flushness and sick-right stance.Rollin on 18's BBS,and some legit Neat upgrades and styling into it..
Named as Sandra, you may have already seen it roaming, cruising and hittin them famous Philippine speedbumps with caution specially at BF Homes/Southside . So here are more flicks for y'all.
INTERIOR:
- M3 Gauges
- M3 Sport Steering Wheel
- M3 Shift Knob
- M Technik Pedals
EXTERIOR:
- M3 Front Bumper
- M3 Rear Bumper w/ Diffuser
- M3 Side Skirts
- M3 Side Mirrors
- M Technik Rear Spoiler
- M3 Front Chin
ENGINE:
- BMW M42 Engine
- Upsolute Re- Chipped
- CAI w/ Heatshield by Forced Performance
- Supersprint Exhaust
SUSPENSION:
- Bilstein Shocks
- H&R Pro Lowering Springs
RIMS & TIRES:
- 18's BBS Motorsport LM
- Bridgestone Potenza GIII 225/40 R18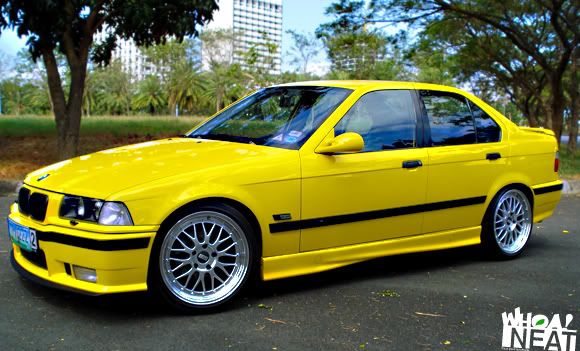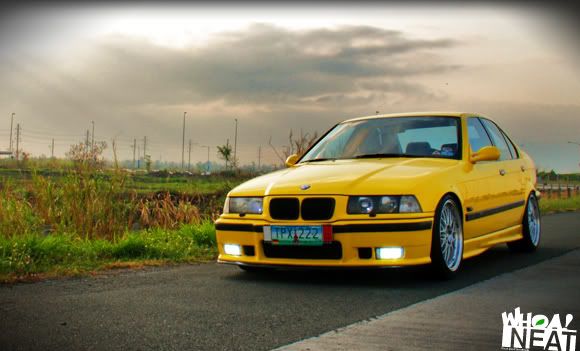 Flushness at the Philippines
BBS - Born to Be Sexy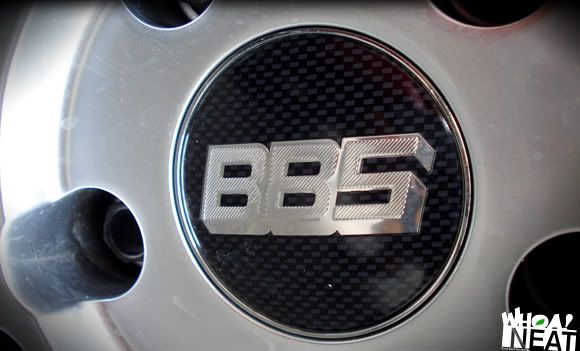 Photos were Provided by: Mr. Sandy de Guzman
WHOA!NEAT approved
Show us that Neat ride of yours and send it at whoaneat@yahoo.com.ph
or like us at facebook http://www.facebook.com/pages/Whoa-Neat/137802379585278?ref=ts
and tag em photos share it to the world.